Cash For Car Doncaster Old Junk Removal
Sell your car for cash today with free car removal and pick up in Doncaster VIC 3108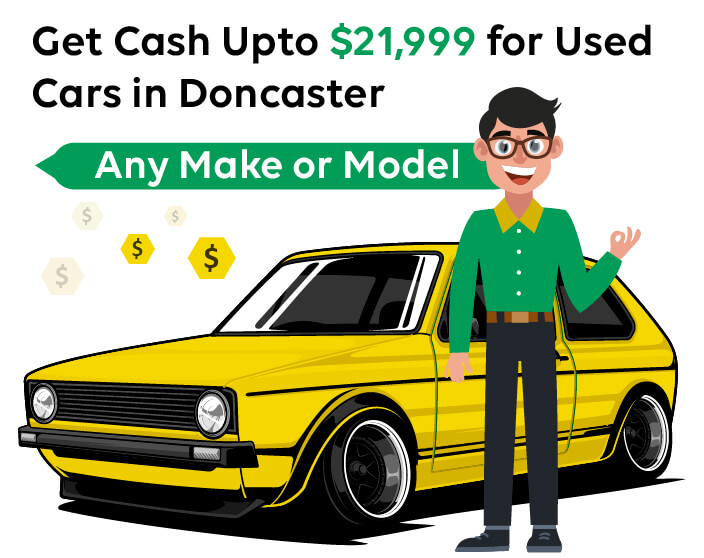 Cash For Cars Up To $21,999
Cash For Car Doncaster offer cash for cars up to $21,999. Sell any of your used, broken, scrap, old or junk car for instant cash. For free quote, talk to one of our experts at Cash for Car Doncaster who are available over the phone. Simply call on or use our online quote form to send an email.
Cash For Car Doncaster buy all types of residential cars, 4wds and SUVs. Our company also pay top money for commercial vans, minivans, trucks and buses. So, there is no need to worry about your vehicle type of condition as we accept everything here.
Our experts are highly professional and trained. They evaluate cars on the basis of different factors which include car condition, age, make and model. So, our prices for cars varies. Rest assured, Cash For Car Doncaster can give the best and unbeatable cash quote for your car.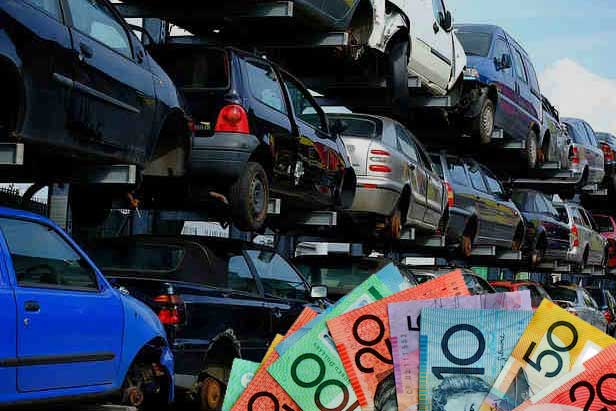 Free Car Evaluation and Cash Quote
Cash for Car Doncaster happen to be one of the most trusted car buyers and scrap car removals in Doncaster. All of our services are just a phone call away. After you provide us with all the necessary details about your unwanted vehicle. Our team offers to remove it from your premise absolutely free of cost. You can either call our customer support. Or fill a simple quick quote form online. We require the
Make and model of your car
Overall condition of your car and
The mileage on your
All of the above mentioned factors help us determine the actual worth of your car. Cash for Car Doncaster also require you to provide us with your contact details. Just so our team could get back to you with an estimate.

Free Car Removal Doncaster
Our company can help in removing your car from the street, backyard or towing yard as we provide free car removal for all makes and models in Melbourne.
You may currently own an old, used, junk, scrap or a broken car that you think is damaged beyond repair. Or even if it is reparable, the fixes alone would cost you more than your car's actual value. In cases like these, you can always sell your unwanted junk cars to us. Cash for Car Doncaster happen to be one of the very few junk car removals in Doncaster who offer to pay instant cash for your unwanted cars.
You can remove any of your cars, vans, UTEs, buses, jeeps, 4WDs, SUVS and even heavy-duty commercial trucks.
Remember, free car removal service is the most crucial the part of Cash for Car Doncaster. We offer free inspection, removal, pickup and collection service with the help of car removal Doncaster service.
Cash For Old Trucks Doncaster
Cash for Car Doncaster happen to be one of the most trusted used truck buyers as well. Whether you own a fleet of commercial trucks or you have a single truck. Cash for Car Doncaster offer to pay you instant cash for all kinds of heavy vehicle. And also offer to remove it from your premise absolutely free of hassle.
Our experts know the value and importance of every commercial van, minivan, SUV and truck. So, Cash for Car Doncaster pay more money for trucks as compared to cars.
Remember, Cash for Car Doncaster pay cash for all types of trucks from any make and model. Our company buy all Hino, Isuzu, Ford, Toyota, Mazda, Nissan, UD, Mitsubishi and Hyundai trucks.
Experts at Cash for Car Doncaster offer free of cost inspection and evaluation. It helps us to better understand your truck in terms of market value and evaluation.
Why Choose Cash For Car Doncaster
There could be a number of reasons why you would want to sell your used car to Cash for Car Doncaster. It could either be because you want an upgrade on your current vehicle. Or you are in need of instant cash. No matter what the reason is, the cash for car deals we offer are guaranteed to be the best you would find in Doncaster. Not only do Cash for Car Doncaster offer instant cash for cars, but we have lots of other services as well. And we also help you find solutions to all your auto related concerns.
Finding the junk car buyers is not as difficult now as it used to be. This is mainly because of all the numerous benefits that they are offering. The trick is to find the one with maximum numbers of benefits. Any reliable scrap car buyer, like us, would offer you each of the following benefits.
Instant Cash Payment
When our team arrives at your premise fully equipped for a free removal. Cash for Car Doncaster make sure to send the cash for your car along with them. And right before towing and moving your car, our team hands you the cash. There is always an option for our clients to go for a bank transfer. We guarantee that this method of payment is just as fast as the other one we have. Cash for Car Doncaster make sure to transfer the money in your account before your car reaches our yard.
Contact our friendly customer support now or fill an online evaluation form to get your hands on the best cash for cars deals in Doncaster.
Free Towing Service
Our services aren't just free of hassle, but are free of cost as well. For example, we charge you absolutely nothing for our towing service. Our team manages to arrive at your location fully equipped on the designated date and time for a free removal of your car. All you need to do is provide us with the exact details of your location.
Cash for Car Doncaster have access to all near and far localities. If you still think that you have your car at a place that can't easily be accessed. We appreciate you telling us all about it beforehand. We, then, make special arrangements for a free of hassle, free of cost towing of your car.
We Remove Every Car
Among all of our services, removal of stranded damaged vehicles from distant sites also falls under our responsibilities. Cash for Car Doncaster have full authorization to remove all unwanted and accident-ridden cars from the scene.
Cash for Car Doncaster also offers cash for all burned, crashed and flood-damaged cars right on the. And offer to remove it from the scene free of cost. Whether you own such a vehicle or have it somewhere stranded by the road. You can call our customer support for an instant removal and get cash right away.
Cash For Cars Suburbs
Our company provides cash for cars and its related services to all suburbs in City of Manningham council and its nearby.
Top cash for cars in Bulleen
Decent cash for old cars Doncaster
Great cash for scrap cars Warrandyte
Fair cash for junk cars in Doncaster East
Best cash for unwanted cars in Templestowe Lower
Highest cash for broken cars Donvale
Reasonable cash for dead cars Park Orchards
Instant cash for damaged cars in Wonga Park
Templestowe
Warrandyte South
Contact Us For Quote
If you want to sell your car to Cash For Car Doncaster, then the easiest way is to contact our specialist who will guide and help you in getting the best cash for your car. You have a number of options to get in touch with us.
Phone: 03 8658 1789
Email: Send an email
Fill our quote form
Online chatting with us
Visit our office today